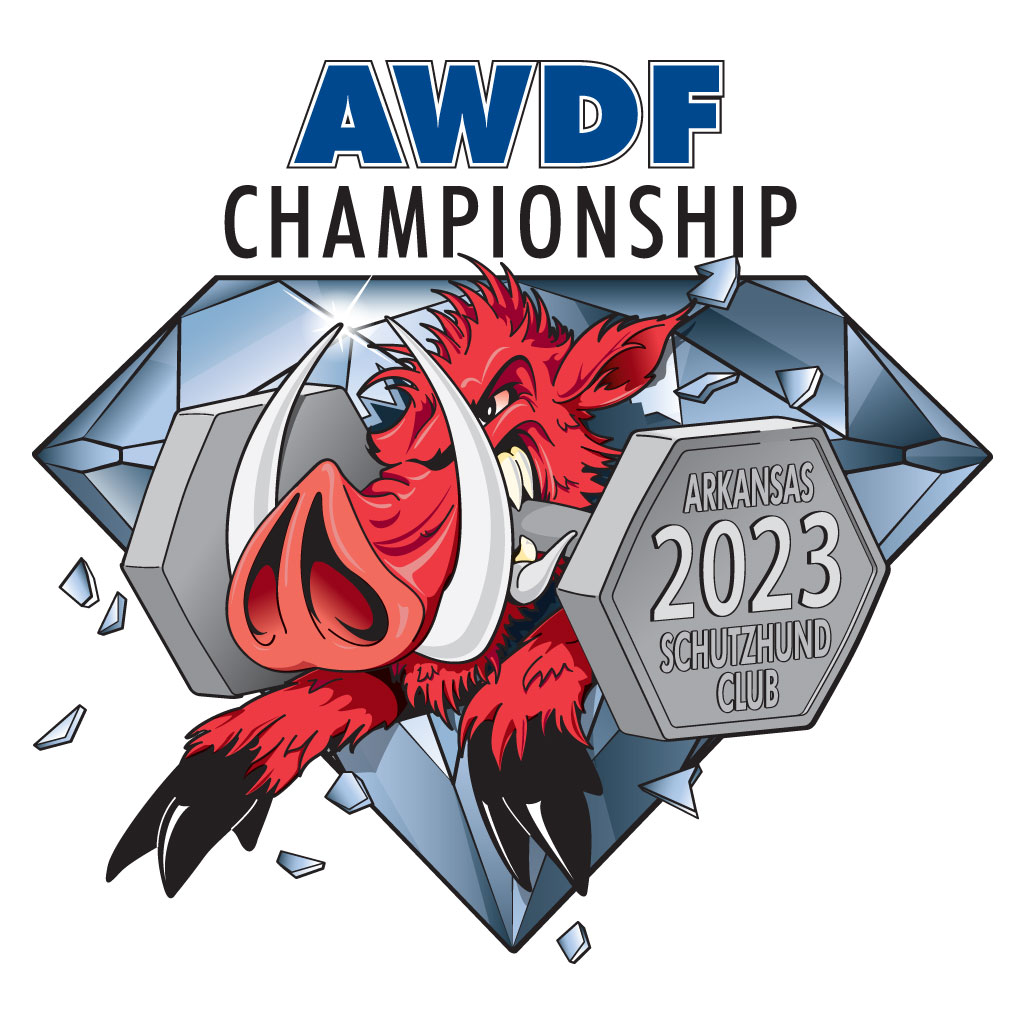 WELCOME TO THE 2023
AWDF CHAMPIONSHIP
The Arkansas Schutzhund Club, on behalf of the AWDF and DVG America invites you to the 2023 AWDF Championship in Little Rock, AR April 28th – 30th.
We have a great venue at J.A. Fair Preparatory Academy's stadium for this year's championship. The Arkansas Club is working hard to put together a world class event geared toward the competitors. We are planning for vendors, raffle items and a large turn out of competitors and spectators. The club field is just a short drive away from the venue and host hotel. The club field will be open all week for training. Everyone is welcome out for training and to meet old and new friends.
Central Arkansas in the spring has many fun things to do along with many outdoor activities. The River front offers many parks, hiking and biking trails for fun in the sun. Little Rock offers museums, the Clinton Library, a great downtown entertainment area with many micro-breweries which are open for day tours. Arkansas is home to the Crater of diamonds the only diamond mine in the US. The mine is located a few hours away and makes for a great day trip. Visitors are allowed to keep all diamonds found regardless of size.
Mark your calendars and make your plans to attend!!